OUR PROJECTS » 1930-1939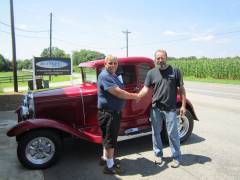 2 photos
1930 Model A owned by Carol Sigmon of Vale, NC.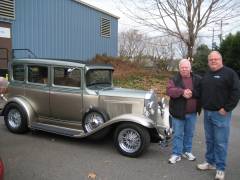 16 photos
1931 Chevy Sedan owned by Tom Wollenberg of Gastonia, NC.
Complete Build plus Body & Paint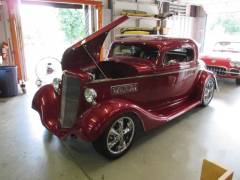 13 photos
1934 Chevy Coupe owned by Ken Saylor of Clover, SC.
Troubleshoot and repair the work done incorrectly at another shop. Install new Alumicraft Outlaw Grill. Install new GM Ram Jet crate engine.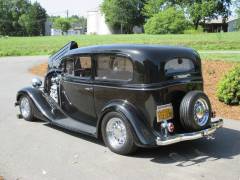 52 photos
1935 Chevy owned by Ed Hamilton of Pensacola, FL. Replace original damaged frame with custom rebuilt stock frame from donor car. Repair and replace damaged floors and rocker panels.

4 photos
1935 Oldsmobile owned by Ed Breault of Bridgman, MI.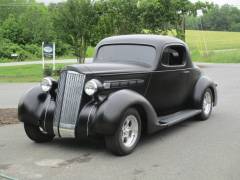 88 photos
1936 Packard owned by Jeff Aquino of Charlotte, NC.
Get it running! Repair the work completed incorrectly at another shop. Rework the suspension, shape a new roof, design a new dash, design dual brake lights, rework and repair running boards, body-work and paint, and other things too many to list.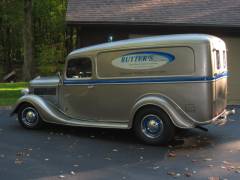 4 photos
1937 Ford Panel owned by Bob (Rutter) Rutlidge of Kalamazoo, MI and Hickory, NC.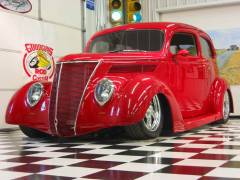 4 photos
1937 Ford owned by Roger Vandyke of Richland, MI.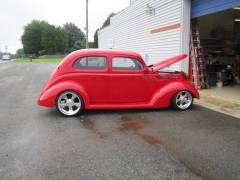 26 photos
1937 Ford Sedan owned by Terry Hannah of Claremont, NC.
Repair some areas on body and make some mechanical repairs.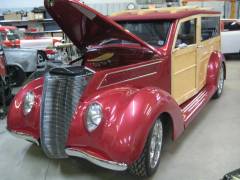 12 photos
1937 Ford Woody Wagon owned by Randy Scott of Mt. Sterling, Ohio.
Design and fabricate custom head lights, and smooth gas fuel door.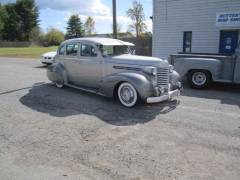 25 photos
1937 Oldsmobile owned by Sal Raza of Sanford, NC
Complete Build
Youtube video