OUR PROJECTS » 1960-1969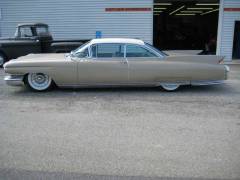 8 photos
1960 Cadillac Eldorado owned by Joey Grama from Spruce Pine, NC.
Removed Old Factory Air Bags and installed New Ride Tech System.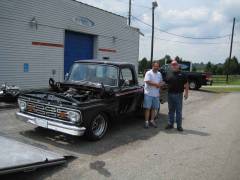 24 photos
1964 Ford F-100 Truck owned by Steve Nowak of Hickory, NC.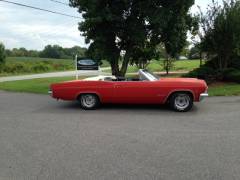 4 photos
1965 Chevy Impala Convertible owned by Gary Herndon of Conover, NC.
Partial Build to inspect and repair for running condition and safety.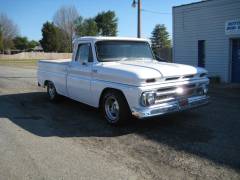 7 photos
Ron Phillips - 1965 Chevy C-10 Truck
Replacement Cab Supports/Sheet Metal Repair/Brakes/Fuel Tank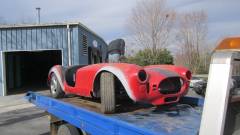 6 photos
1965 Shelby Cobra Relic owned by Wayne Roberts of Hickory, NC.
Beef up customer-supplied fiberglass body. Fabricate rocker panel floor pieces to fit body and chassis.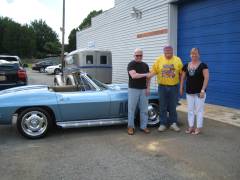 24 photos
1966 Corvette owned by Rod Smith of Smyrna, GA.
Complete build including engine rebuild, new bumpers, new American Racing wheels, new Flaming River Power rack and pinion kit, new aluminum radiator, new upholstery, plus body and paint.
Youtube video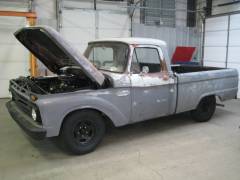 8 photos
1966 Ford Truck owned by Travis Young of Newton, NC.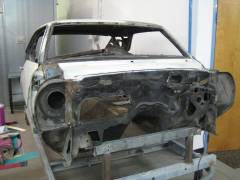 48 photos
1968 Camaro owned by Norm Warner of Newport, NC
Replace and repair bad metal areas of body, floors, etc. Install Fat Man Fabrications Sub-frame, Detroit Speed deep tubs, LS3 Crate motor and Transmission, Ididit column, Ride Tech coil-overs, Moser 9" Muscle Pak Rear, and Tanks, Inc. fuel tank. Perform necessary body work and coat the vehicle with epoxy primer.

12 photos
1969 Camaro owned by David Dillard of Vale, NC.
Repair and replace brake system, replace rims, inspect and repair any safety issues, and get the motor running smoothly.