Rutter's Rod Shop -
Ididit, Inc (Steering Columns)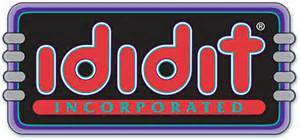 AUTHORIZED DEALER!
ididit, inc. has been manufacturing quality 100% American Made steering columns and accessories since 1986 for street rods, customs, and retrofits for Chevy, Ford, Jeep and Mopar. When it's time to put a column in your vehicle make it the best... make it an ididit!
NOTE: All prices are subject to mfg's price changes without notice. If a price change occurs, we will notify you for your approval before we finalize your order.
This category is empty.