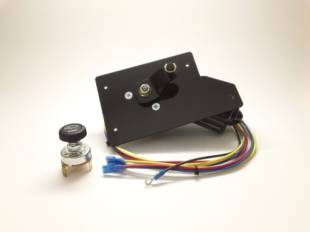 1968-1979 Nova Car Wiper Kit
The latest in wiper technology available from New Port Engineering is the Clean Wipe Wiper Drive for the 1968-79 Chevy Nova. This kit will bolt in and replace your old original single speed or 2-speed motor. Standard features are an extra heavy duty 2-speed self parking motor, mounting bracket, wiring harness, rotary switch and mounting hardware. Optional features include an intermittent delay switch for operation like your late model car and a washer pump kit to keep the windshield clean of bugs and dirt.
The switch shaft extension option will only work with the 1968 year Nova.
For the 1969-79 models the provided switch will not fit in the stock location without modification to the original mount. We recommend mounting the switch in a hidden location and keeping the stock switch in place on these models.
The kit comes with a 3-year Warranty. Quit relying on the OEM or rebuilt motor from the auto parts store, buy a New Port wiper drive and never be afraid to drive in the rain again!
Shipping Information
Item Requires Shipping
$29.00
Customer Reviews
Total Reviews (0)
You must login to post a review.
---