Rutter's Rod Shop News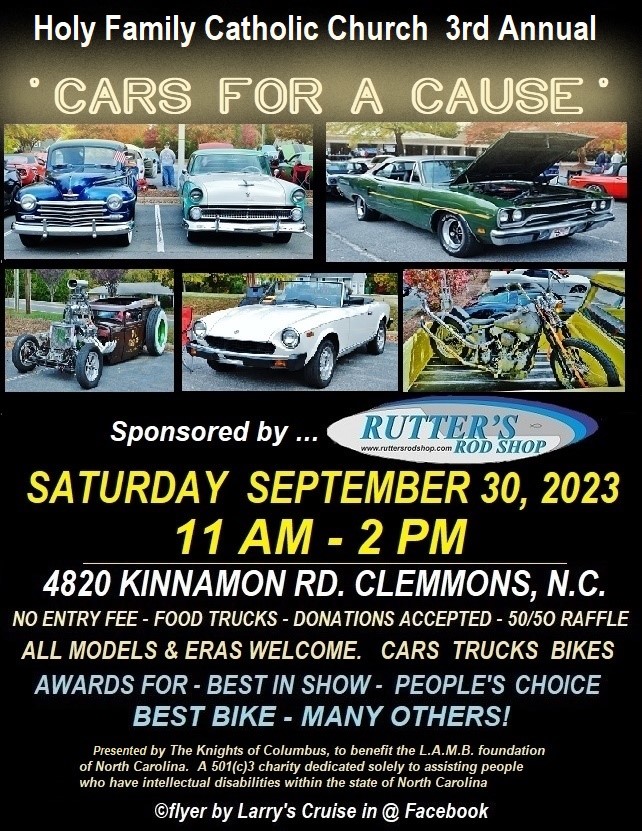 Rutter's is proud to sponsor the 3rd Annual Cars for a Cause Car Show at Holy Family Catholic Church in Clemmons, NC on September 30th, 2023. Come meet our staff, see some cool cars, and win a Rutter's t-shirt!
---
Jim Chapin's '56 Nomad was featured as a WINNER!
---
Meet Cristy, our customer service and office assistant. Cristy has an extensive background in office management. She has already improved our office environment, making it more organized,...
---
No job too small. We provide the same great service, quality workmanship, and experience for which Rutter's has always been known since 1998! We continue to adhere to our mission...
---
Due to current supply chain shortages from the manufacturers, it will probably take longer to receive your parts' orders than usual. We've posted the turn-around times for many of our manufacturers...
---
Are you trying to figure out which part from us is best suited for your needs? If so, Cristy is the one to call! You can contact her via email at sales@ruttersrodshop,com, by filling out our form...
---
Ed Fausel, Event Manager for Charlotte Motor Speedway based in Concord NC, visited our shop yesterday. We gave him the grand tour! We spoke to Ed about all of our current projects as well a...
---
The shop has gone through some changes in the last few months, and we have been doing some hiring. Creed is our newest addition to the Rutter's team! We want to give Creed a massive thank you for...
---
ANNOUNCEMENT! Starting next week, Monday, 4/18/22, we will have new business hours. We will be open Monday through Thursday, from 7 am to 6 pm (lunch from 12-1). We will no longer be open on...
---
During a recent process of improvement, we completed a routine system re-evaluation which has shown us some new ways we can improve our services. One improvement we've made is to upgrade the...
---